PRI Links


First and foremost, this is my gateway site to every page I have ever made and is currently published on the web. Yes. I like to toot my horn. :-)



Above are the official PRI linking logos. If you wish them to be resized, please e-mail me and tell me what size you want them resized to.
Official BattleTech Websites
Retail Websites
Fan Websites
Download Archive Websites
Non-BattleTech Websites

---
Official BattleTech Websites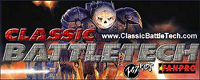 The official home of BattleTech, the board game.


HeavyMetal, the home of the BEST BattleTech software on the planet. Period. Also one of the best web boards out there as well. If you ever went to the old Dropship boards back in its hayday, this board feels and acts much like it. A very good place to discuss general BattleTech stuff.

Owned by InMediaRes Productions, "an electronic publishing company specializing in media tie-in fiction and the strong support of web-based communities", this is a website dedicated to hosting fiction written by current authors of BattleTech placed throughout BattleTech's history. At the time I put this link up, it is not yet fully active. It will be a paying site, but for now you can get previews of content for free. It is a slow site though, so be patient.


The official producers of BattleTech miniatures.


The official disseminators of BattleTech goodness for use at your next board game or roleplaying session.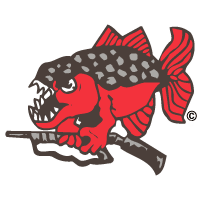 Where to get Officially Licensed BattleTech decals to place on your BattleTech miniature if you are having problems painting in the millimeter scale.

FASAstudio has been building all of the MechWarrior 4 games as well as MechAssault and Crimson Skies for the XBox. They have some neat stuff on their website that is most interesting.


The current Linknet site that has information on MechWarrior, Age of Destruction after the raising of the Fortress Republic. It does not have as much info as the old ComStar INN did but it has a lot. And the map is still fully function here.


ComStar INN and other archives hosted on the MechWarrior Age of Destruction site.
PDA Entries - Evan Kaiple & Deandra Lowwe
Chronicles
Touring the Stars
Towne Inquisitor Archive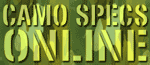 Camo Specs Online is the official BattleTech site for showing off miniatures painted in canon paint jobs from the BattleTech universe. A very nice site.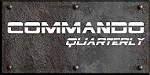 Where to download the Commando Quarterly, an excellent magazine published by the FanPro Commandos, the descendants of the old FASA Marauders.
---
Retail Websites

Exodus Road, an excellent place to purchase BattleTech miniatures. Other miniatures too if you are the kind of barbarian that plays games other than BattleTech as well, but I really won't get into that. ;-)
---
Fan Webites


Home of the BattleTech and Red Planet VR pods. This is a nice site to go to.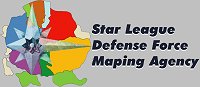 Where to get the maps of the Inner Sphere made by Oystein, the best mapper in the BattleTech universe. These were all made before he became the official mapper. :-)


The home of MechCommander and Mechwarrior discussion on the web. The developers from each of these games read these boards, so if you want to get something off your chest (nicely please) go here and check out the discussion boards.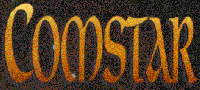 An awesome archive of information on the factions of the BattleTech universe. This was on another server and moved a while back. I only recently found it again and am now linking people to it. Anyways, this site has information up to date with the second Periphery Sourcebook and other sourcebooks of that era. Classic BattleTech and the Comstar INN are more up to date, but I rate this site in the same league as those two when it comes to the quality and usability of the information. :-)

A Play-By-E-Mail roleplaying site. You play a mercenary unit in an alternate 3075 that looks very cool. It is a very well designed website too.

A great site with fiction, designs, and more mini-pics than you can shake an Atlas at.


A nice place with plenty of links to numerous Miniature wargaming sites and jazz.

This site allows for online play by e-mail BattleTech play. Most of the users are German, though the site has been mostly translated into english. This looks like a VERY interesting site to me.
---
Download Archive Sites
I am looking for links to the following pages:
Mech Engineer Pro Homepage
And any other program that can speed up Battletech games.
Sarna.net
The largest collection of BattleTech programs on the net. Period. I've gotten more then one program from there myself when I couldn't find it anywhere else.


This website has links to all of the major BTech mods presently being attempted. The MechWars Total Annihilation mod and the Space Wars Homeworld mod are looking particularly good.
Battlenet
This site is in Spanish but if you can read appears to be a good reference. I have talked to the admin (luckily he speaks American) and he says they are putting up a programs area as well as that they already have a lot of info on the Field Manuals and jazz. Nice looking site too...;-)
http://www.t-bolt.org - T-Bolt.org - site currently down. Unsure why.
Run by a good friend T-Bolt, this is one fun site. It has more files then you can shake a stick, for CAV, BTech, and other games, has info on his favorite faction, the Taurian Concordat, and stuff for MegaMek. Over all, an awesome site.
FTP Archives
Below, are links to several (ok, I seem to be down to one working) FTP archives I have been told about. The problem is I don't have enough time to burn through all of them, and what I have check includes a lot of programs that simply won't work because the people who gave them out didn't include the VB files required to make them work. If anyone wants to check these programs out, tell me what they do, and send the program and the VB file to me, I will gladly put your information on PRI along with everything to make the stuff work.
Berkeley BattleTech Programs

---
Non-BattleTech Websites


A new game that looks rather interesting. I'm impressed. Not BattleTech, but very good looking.

A website devoted to gaming. Primarily built around a forum, it has a web arcade and a fun text-based fantasy adventure.
Web Directories
Internet Web Directory - The self-proclaimed internet's fastest growing directory of the best web sites. Fully searchable and upgraded regularly.
Frety.NET - a web directory with homepage thumbnails. Looks good IMHO.
Yoy Search - a web directory that starts with a pictoral navigation scheme but changes into a pure-text format with very large text. Have to scroll a lot.